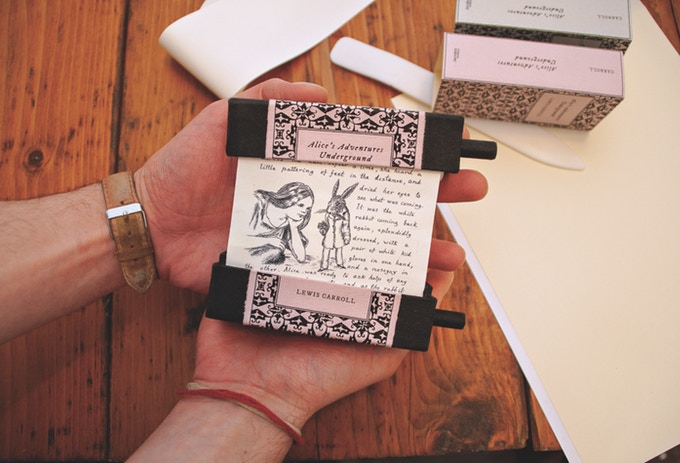 I have to say that this is going to be an unusual post, mostly because of time allowed.  I only learned about this project a few minutes ago, and I'm intrigued.  I haven't backed it yet, but I'm going to be looking into it.
So without further ado, Ithaca Scrollery…
There are 11 days left to pledge, but many of the books I'd be interested in have already sold though their limited printings.  If I get more information than what is listed on their Kickstarter page, I'll update here.
Ric Bretschneider
San Jose
January 15, 2019 9:43 AM