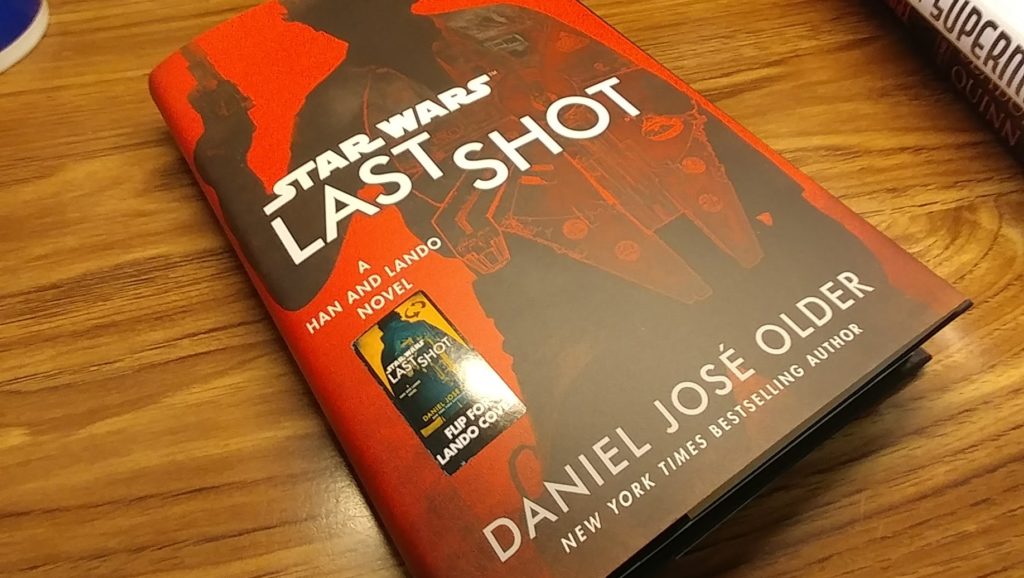 Quick review of an innovative dust cover design used in Star Wars – Last Shot, A Han and Lando Novel by Daniel José Older. Love the idea that I don't have to buy two copies of the book (no, I'm not that insane) to get both covers. Pay attention book, magazine, and comic book companies!
Actually, D23 Magazine did this one better this month with a total of four covers bound into their Summer 2018 issue. If you're good, I'll do another post on that shortly.
Sorry for the bit of noise in the video, not sure what was going on there.